About Me
I've been drawing for as long as I can remember. As a child I drew monsters, dinosaurs, animals and things like that. Now that I'm all grown up, I draw monsters, dinosaurs, animals and things like that. But now I have the college degrees to make that legit! (Specifically, I have a BFA in drawing and painting from the University of Central Florida and an MFA in printmaking from the University of Florida.)
For my day job, I teach art and science to a bunch of kids at The Geneva School in Winter Park, FL. My wife and I live a quasi-rural lifestyle with our dog and a rotating cast of poultry. And also we have seven kids, many of whom we are quite fond.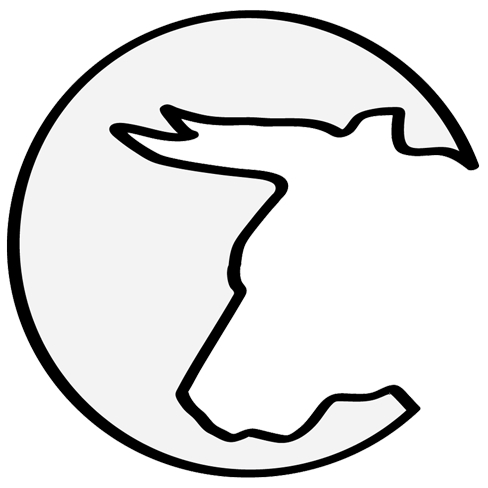 Why St. Luke's Attic?
St. Luke's Attic is named after, of course, Saint Luke. There are a couple of reasons that he is the patron saint of artists. The first is that his gospel goes a long way in painting a picture of Jesus and the people who surround him. The other is that he actually painted pictures of Jesus and the Virgin Mary. That sounds so much cooler to me, and it's the one I would like to believe. The ox head with the halo also refers to St. Luke as that has been his symbol since ancient times.
So what about the attic part of St. Luke's Attic? That was all my wife's idea. At the time, we lived in a city row home. That house was very narrow, deep and three stories tall. My studio was on the third floor. It was a great space with wooden floors, a very old cast iron sink and a great view of the other rooftops. It was like my studio was in the attic–St. Luke's Attic–as in, three stories above the ground. The art literally came from up above. We don't live there anymore, and now my "studio" is any flat surface or desk, but the name "St. Luke's Attic" remains.