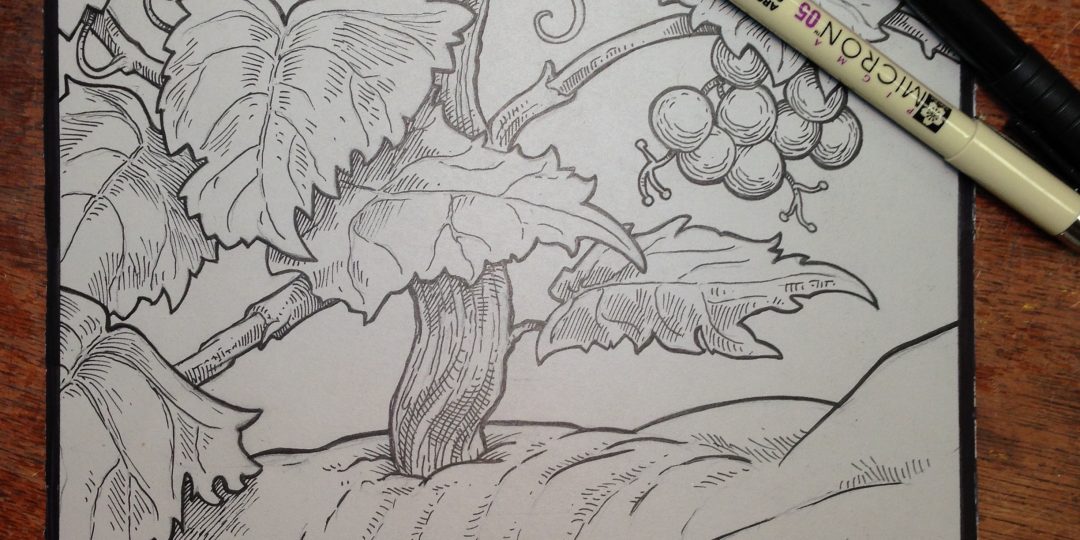 It's been a couple of months since I've had a linocut to work on. Part of that is due to the fact that The Home Economy really took it out of me and part of it is my Dad. As I mentioned in my previous post, the drawings dealing with my Dad have taken up all of my mental space. And not just the space dedicated to art either; way more of my mind has been occupied with these drawings than has been strictly good for my home and work life.
But these drawings have finally spawned a linocut. I knew it was only a matter of time. I think it's because I have finally made a drawing that is sufficiently hopeful that I want to reiterate it in a print. That's not to say my prints have to be hopeful or uplifting in the narrow sense of those words. Not at all. It's just that I've been living in a dark place for a long time and I want something fierce and hopeful to occupy my thoughts right now.
I'm tentatively calling this print Eucharist. "Eucharist" means "thanksgiving", but it means far more than just that, of course. In the history of Christianiaty (and in my own thought) it has been understood as the central mystery of the Church. It somehow signifies and effects a joining of the communicant with Christ through the eating and drinking of his body and blood. This joining, this new life is only possible because of death and resurrection. So in that sense, Christ's death was what Tolkien called a "eucatastrophe" or a good catastrophe. I freely admit it is very difficult to swallow the idea of a "good catastrophe", especially when you're in the middle of it. My drawing is undergoing a eucatastrophe. My Dad's death has certainly been a catastrophe in every sense. But in at least one sense, it has given my artwork a new vitality that it has lacked for years.
So having said all of that, here are some images of the print I'm working on. I will post more as the block progresses.