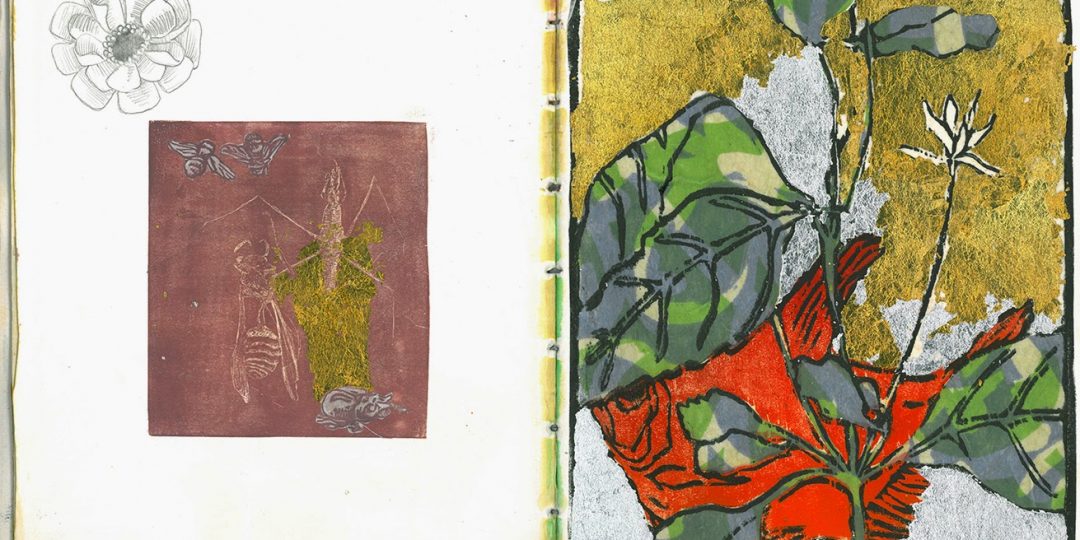 Family resemblances part II
Here's the part where I tell you of my woes. Many thousands of you will have missed my post on Monday. Because there wasn't one. I will just chalk it up to the fact that I have a newborn along with five other kids and a lovely wife who need my attention. If keeping a blog could be construed as a rather selfish thing to do – especially one that is almost completely about my own artwork – then writing one while life is swirling at hurricane speed most certainly is.
So this is my version of a clip show. All of these are from Family Resemblances just like last week. As I said, I really love that book and want to show you a fair bit of it! (Not all of it, not by a looooong shot!) We have lots of woodcuts, collages, maker and watercolor work.