Interplanetary Ambassador
Oh man. Boy howdy. Remember how I said I almost sold my drawing book, Concerning Religious Affections, for a lousy 500 bucks?! Remember that I said I was sick to death of looking at a complicated, all-consuming drawing book? Well, I set out to rectify that with this new book.
While I was tired of the fancy art-piece book, I still wanted to keep a drawing book of some kind. I was enamored of bookbinding by this point and wanted to try a new technique. The coptic stitch I was using was good, but I wanted something more book-like. So I went with a case bound book. (This is the only time I have done this. It's pretty much coptic all the way for me now unless I find something to surpass its beautiful lay-open-flat quality.)
Well, there I was with a new book, a healthy disdain for the whole drawing book enterprise and a very time-consuming thesis project. (The thesis project that I am writing about on Mondays, that is.) I made this book very small with the idea that it wouldn't eat up all of my creative energies. At this, I was a raging success!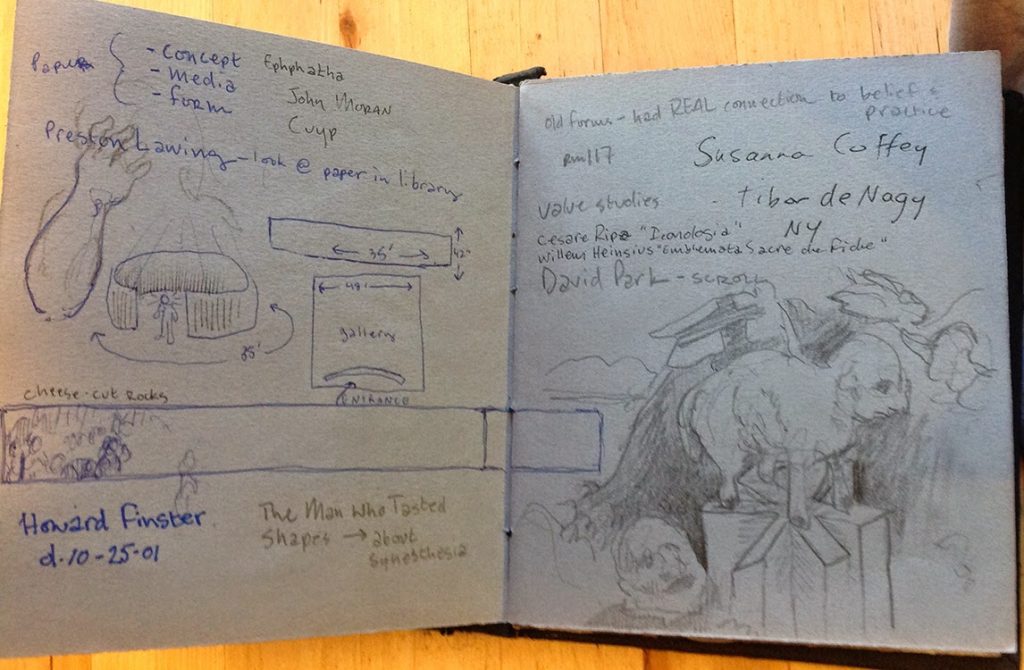 Behold the crappy depths to which my drawing book sank!
This book is called Interplanetary Ambassador after a random mailer I received that was soliciting members for some dopey science club. Anyway, this book can be broken into two halves, more or less. The first part is where I was working on my thesis project. This is the part where you can find all kinds of notes, loose sketches, bad drawings, a general malaise of perfunctoriness. Then I finished the thesis project and found that I wanted to make good work in this book. That's when things started to pick up and the second half of the book was made. It has drawings, prints, collages and more.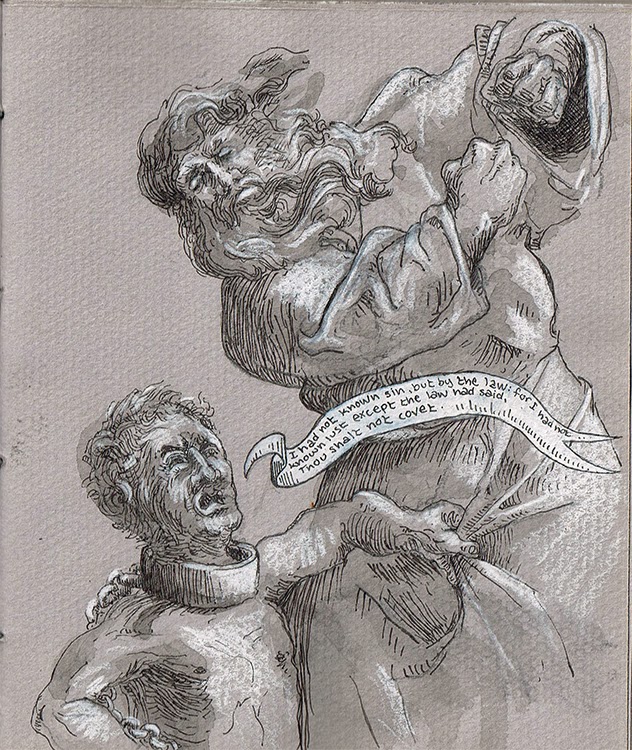 A mostly unused idea for my thesis.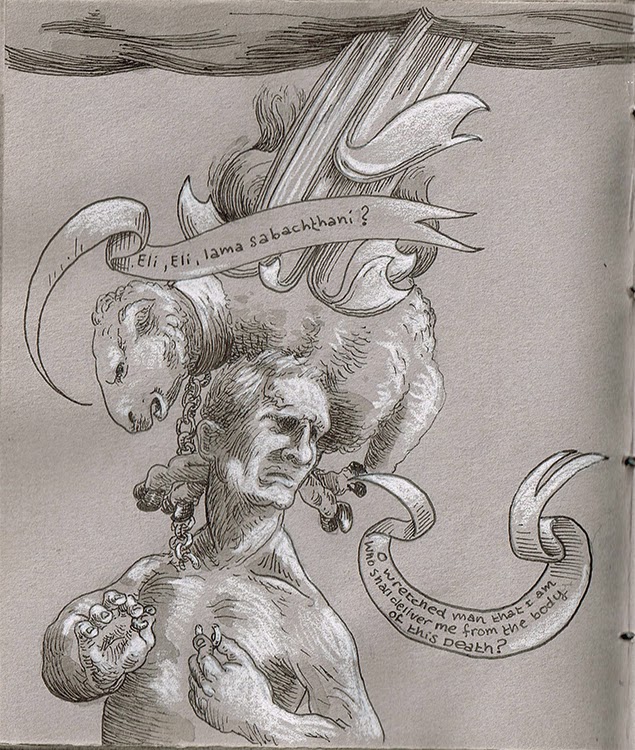 A slightly more used idea for my thesis.
Of course, I may be an unreliable narrator here. There are some gems in this book where I used it to work out some of my thesis ideas. Mostly ideas that I did not use, but still… In all this book is a mixed bag. It has some really good ideas and a few drawings that I'm still proud of, but it also has a lot of… clutter. I spent about 8 months on this book, which makes it the most quickly completed of my books by far.
Here are a couple of those gems: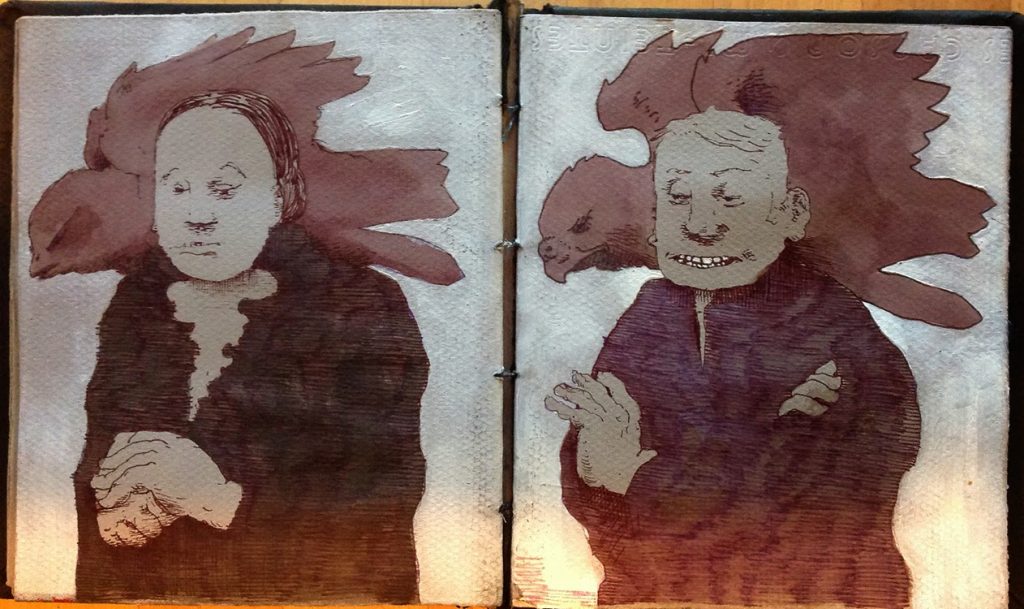 Predator and prey…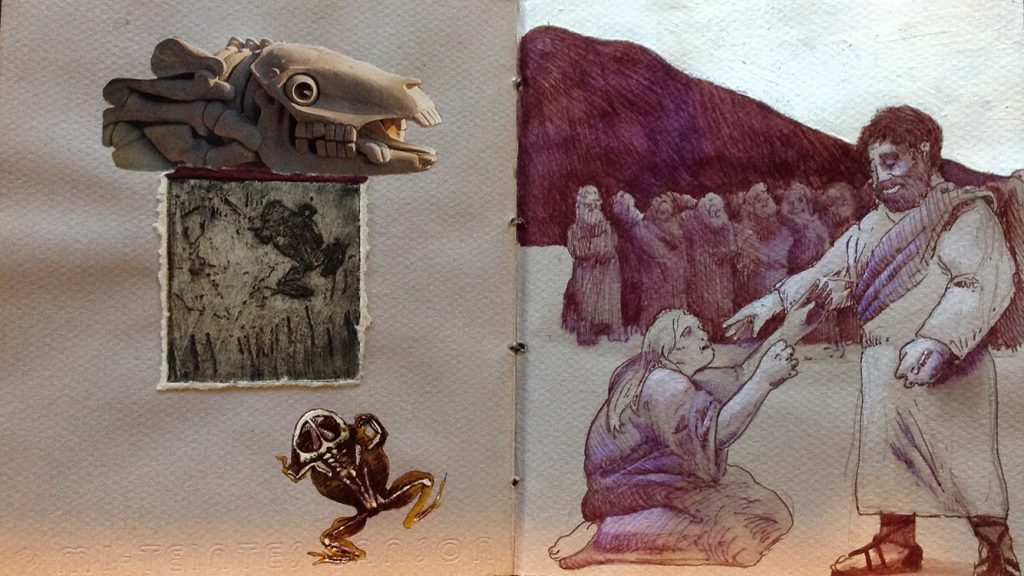 Collage!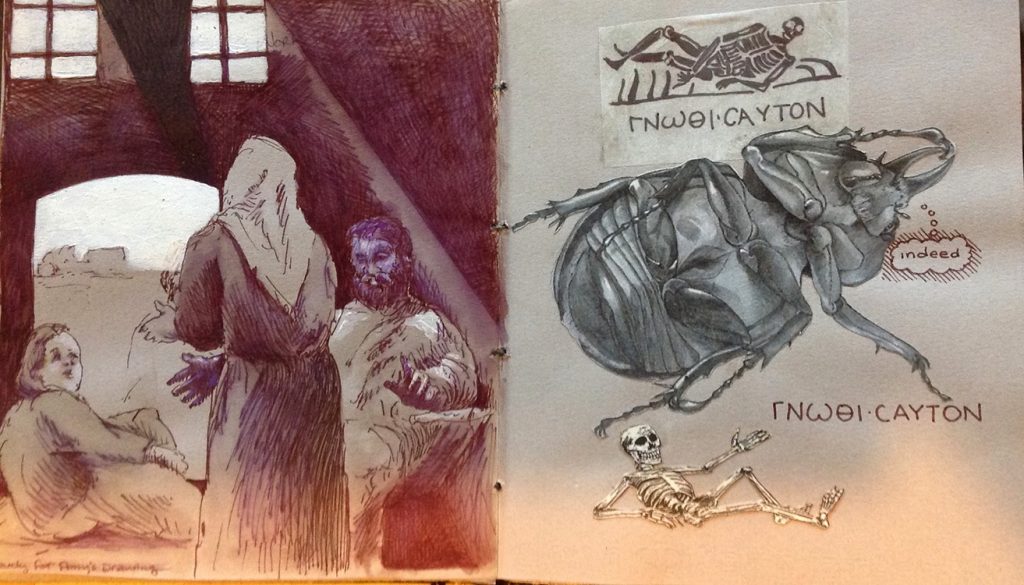 More collage!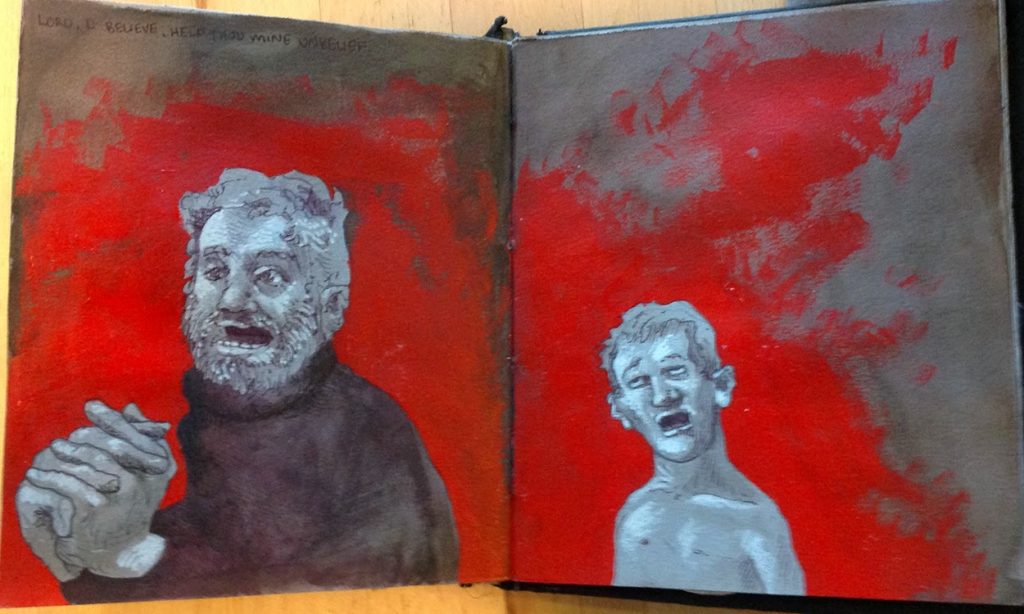 Probably my favorite image in the book.